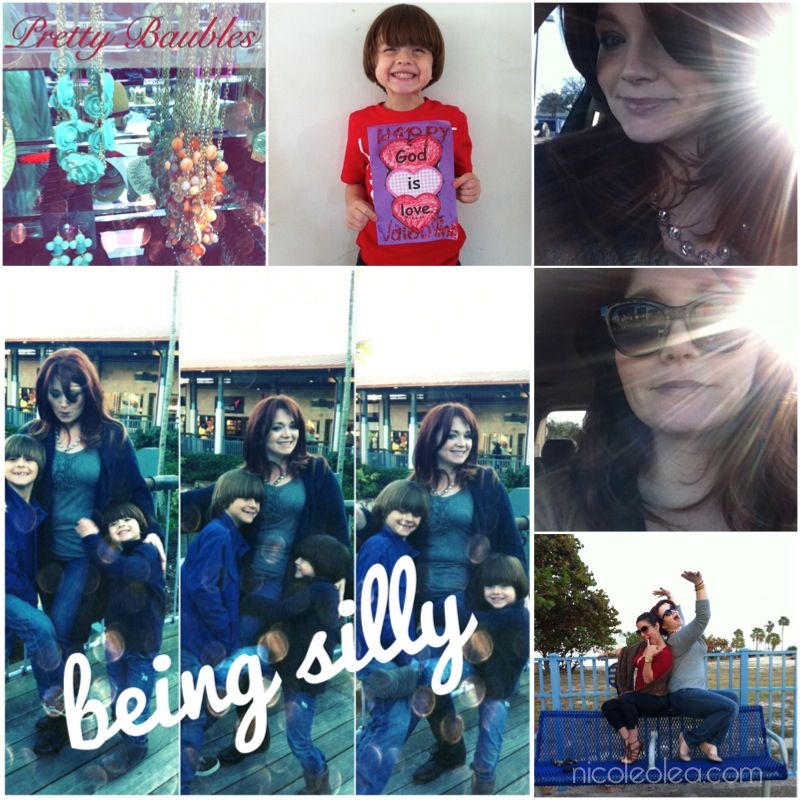 As things begin to wind down for us here in Miami, it seems as though our life is getting a lot more busy (how is that for irony).
I thought I'd share a bit of my life through my iPhone.
Last week my boys and I along with The Bestie, went out to dinner. As we waited for our table we strolled the mall. Where  we acted silly and browsed though a store she dragged me into called Culture or something. It was cool. Reminded me of a gaudier version of Forever 21 – not really my style but I did find a few things that made me smile, especially their "pretty baubles".
Valentine's Day was spent with my two boys. They made excellent Valentines in lieu of my husband's absence.
I had some fun in the sun. (If you know me and my avoidance of the sun you get this. If not read this or this, or this.)
Finally a late afternoon spent on The Beach playing in a playground.