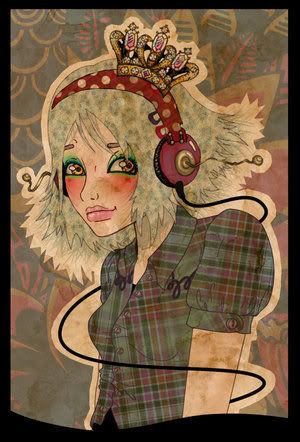 I've been using up all of my free time these days writing – obviously not for this blog, but on a personal project. I prefer to have music playing when I write, sometimes pumping loud into my ears, other times faint barely above a whisper.
I took the time yesterday to put together an online playlist of some of the music on my iPod's playlist titled: A Tune for My Muse. Many of the songs are on my list because I liked them – I mean do we need any other reason to have a song on a playlist? Others I heard and thought they suited my plot so they're mixed in for inspirational purposes as well.
What do you like to do before you beging a creative task?
0